Where We are
La Roma di Camilla is located at 10 minutes of walk from the Vatican City and St. Peter's Basilic, the world's most famous church. From some of our accomodation you can even catch a glimpse of its majestic Dome. Several choises to move around with public transportation in our area, with the subway A you can get to the historic center with a short ride of 10 minutes. "Cipro-Musei Vaticani" stop is only 300 meters away from our place.
The famous Cola di Rienzo Street is also within walking distance and is one of the best area to shop in Rome. In the neighborhood we have many resturants, pizzerias, markets and boutiques ready to wellcome you.
So.. what you are waiting for?
From La Roma di Camilla you can easily walk to:
The Vatican Museums and Sistine Chapel
St. Peter's Square
Auditorium of Conciliation
Ward the medieval village of Castel Sant'Angelo
The Olympic stadium
The Foro Italico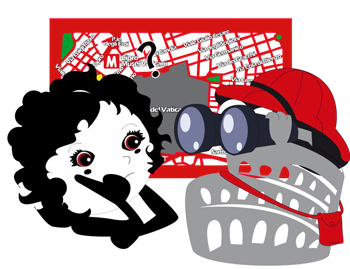 How far are we from Rome's best known spots?
Vatican Museums, 1km
St Peter's Basilica, 1,9km
Castel Sant'Angelo, 2,3km
Piazza Navona, 3,2km
Campo de' Fiori, 3,2 km
Trastevere, 3,3 km
Pantheon, 3,5 km
Trevi Fountain, 4 km
Spanish Steps, 3.6 km
Piazza Venezia, 4 km
Colosseum, 5 km
The term Vatican derives, according to some sources, from the name of an ancient Roman deity, Vaticanus. Other authors assert that its origin is the Latin verb "vaticinor" which means "predict", connecting it to the presence in this area of several oracles (places of worship and future telling).